Access Control System Suppliers In Dubai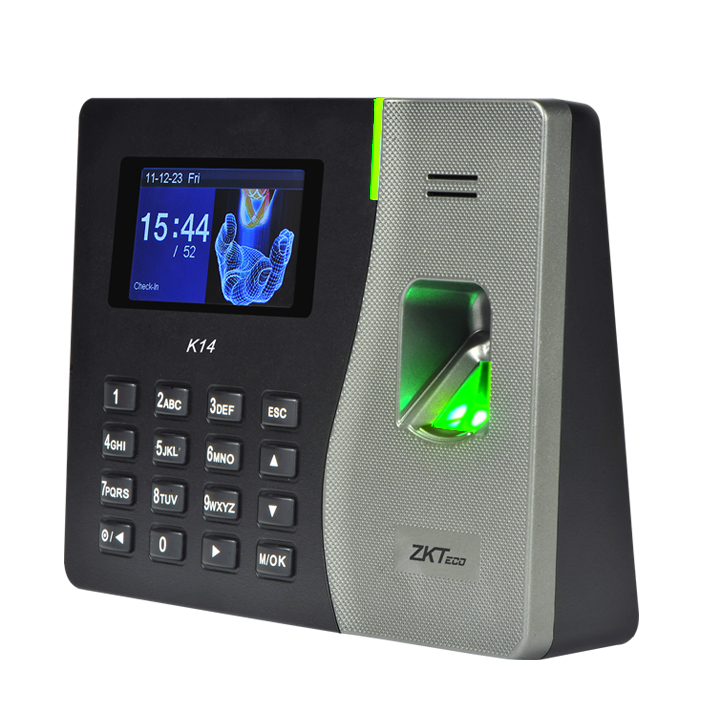 Biometric Access Control System In Dubai
The use of a biometric access control system has additional benefits for businesses because a strong customer entrance experience can lower security risks and provide them with a competitive edge. Only your authorized employee can use accessible pathways. You can exercise your legal HR rights to access, rectify, and reassure your employee's personal information, as well as to object to processing, in compliance with the company-specific rules & regulations set by the HR department.
What Makes ABM Innovative FZE The Best Access Control System?
You must be passionate to procure a brand-new best access control system. The HR department focuses on time management and enrolls each employee in the monthly roaster plan. Utilizing the best productivity output, try it for 30 days. The best access control option in order to be eligible for this practice keeps employees restricted to their respective areas. This feature cannot be used in conjunction with any other time attendance option.
The availability of the best access control system activates for a brief period. Go to "Access & Attendance" in ABM innovative Time app, click the "Near Access Door" option, and then choose "Forever open My Access" to start your subscription at any time.
Door Access Control System: What Is It, And What Are the Benefits?
Most construction sites where mobile workers may easily and quickly access a lot of information. When they utilize busy work schedules to transform their current tasks or browsers into job website time clocks.
This will significantly reduce human mistakes and unnecessary costs and enable them to secure new employment to keep vigilance on the entrance. The use of a door access control system allows managers to keep an eye on the labor movement. In an HR briefing about construction workers, all activity is monitored with the help of a door access control system.
Door Access Control System with Attendance
ABM Innovative FZE CEO Mr. Khan outlines the biometric identity verification solution. The company has developed a door access control system with attendance for smartphone users. Our mobile app does not require a web browser. An advanced technology that really measures physically and reads or scans the biometric trait. Smartphone Bluetooth option you can use to authenticate someone for the door access control system.
Door Access Control System for Office
Together with our door access control system for the office, see the checklist for ABM enterprise solutions and be sure to learn more about access control systems. Biometrics is a method of verifying a person's identity based on their biological, behavioral, or actual physical characteristics. It is helpful for large-scale identity management across a variety of applications. ABM door access control for offices and restricted areas is one of the more popular and practical solutions. Three different types of uses for biometrics include face, palm, and fingerprints.
The Benefits of Access Control System
Access control for restricted facilities, components, or goods is one of the more popular applications for biometrics. These are the benefits of an access control system that you can experience:
The biometric access control system in Dubai provides access based on who people are rather than what they have in their hands, in contrast to code- and password-based systems or access card systems, which rely on information that may be forgotten or things that may be lost.
A biometric access control system, in essence, is a sample recognition device that collects a specific type of biometric data from a subject and focuses on a relevant function of that data.
We compare that attribute to a pre-established set of characteristics in its databases. Afterward, we take action based on the accuracy of the comparison.
Biometric access control system price:
Are you intrigued to know about the biometric access control system price? Please get in touch with us right away, and your information will be forwarded to the appropriate sales contact, and we'll get back to you as soon as possible. Our biometric access control system in Dubai uses fingerprint geometry to provide access based on the individual's identity. Since the 2011s, people have used their fingers' specific variations in hand geometry to identify each other. The ABM innovative FZE claims that fingerprint geometry has distinctive prices per current market value.
How Does the Access Control Fingerprint System Work?
Through our app, you'll be able to gain real-time access control fingerprint insights on how each employee or contractor spends their time so that you can plan for payroll and occupation estimates and reduce the manual tasks of monitoring your staff's time.
Access control fingerprint systems can be added to one, a few, or all of the doors in a building at the corporate level. Even if your building has multiple doors spread out throughout, you might not want or need to secure every single one. The astonishing thing is how simple it is to obtain accurate time administration data.
Remote Access Control System

Nowadays, most companies demand remote access control system Options that are flexible, safe, and responsible for access control and time & attendance. Our access & surveillance systems restrict who or what may enter a bright building office. Remote access control is used for intelligent offices, where the receptionist monitors guests and clients.
Magnetic Door Access Control System

The basic use of the entrance system is complying with magnetic door access control. Time and attendance (T&A) was the name given to the combination of a restrict lock and a clocking mechanism. Under the supervisor's watchful eye, workers would punch their company cards on the magnetic door access control system upon arrival and departure.

Security Gate Access Control Systems

Wide use of thrust magnetic bars for security gate access control systems; you can install a bar within the door that, when pushed, releases the lock and allows exit. The responsibility for adhering to applicable legal requirements rests with your business. This function is provided solely for informational entry purposes and should be considered legal and accountable. We highly advise companies for replacement and obtain this type of security gate access control system specific to your business.
Business Access Control Systems

Mechanically business access control systems nearby are cylinder locks and effective systems. Perhaps the most business access controls categories. Traditional locks are still utilized in almost every building as a backup in case the digital system ever malfunctions. However, keep in mind that your business access control systems will be safer and that this is an obsolete form of control. In the main event that you're using software to regulate and activate a business access control system.

Choose a solution with customer access control features rather than merely a key card entry system to provide your business visitors with the best experience possible. If your business requires your employees to carry things regularly, fingerprint technology might not be the best option.
Dubai's biometric access control system offers more identity security than a typical proximity-based access control system. This is because a biometric system confirms and authenticates a person's identity by using their unique, organic characteristics. Income tax may be imposed precisely where necessary.
Access Control System CAD Drawings
Both Companies and factories design access control system CAD drawings. Many companies employ biometrics to identify workers and grant entry cards.
As an illustration, the UAE Department of Labor promotes companies for security, uses facial and fingerprint recognition to validate visitors' identities as they enter the company, and issues eco-friendly ID cards to foreign nationals workers. When HR tools are insufficient, we quickly get in touch with and send out a timekeeping officer to apprehend the bad folks of workers.
Access Control System Software

ABM Time & Access control system software, however, can capture essential data that will be used for your wage payment. This implies that a different perspective on the information collected is required. Consider the following while considering fingerprint recognition biometrics. Subdermal finger patterns are used in biometric recognition, or access control system software, to identify anyone's fingerprint data.
Role Of RFID Keypads In The Access Control System In UAE
The most common type of entry for door access control systems UAE is proximity RFID keypads. In order to unlock the door, proximity viewers require end users to bring a pre-programmed card, key fob, or mobile application barcode close to the reader. To increase the security of the access control system in UAE, some businesses prefer to add photo ID to people's card keys.
RFID Access Control System User Manual

Some biometric authentication adds to the RFID access control system user manual. Hence, reducing security risks to biometric data requires continual effort rather than a one-time task. The RFID access control system user manual is written on a DIY basis to ensure strict physical security access controls to reduce the danger of unauthorized people entering the facility because they store vital information. According to recent research from the UAE labor department, most office workers countrywide would return to their workplaces on time as per their schedule.
Other Types of Access Control Systems
Door access control system in Dubai
Using a door access control system Dubai to identify someone has some significant limitations. As a result, it's crucial that the attendance software in use can import data from the selected T&A door access control system. Choosing one that works with the majority of payrolls on the market is also advisable in case a change is later required.

Fastest, we do everything possible to prevent illicit activity using our door access control system in Dubai. Automated overtime identifies potentially improper overtime hours based on the most recent regulations. Most business owners have complete discretion and can reduce this recommendation in items. You can exercise your rights to the door access control system in Dubai.
Smart access control system
Next generation apps, together with our smart access control system checklist for organizations, make sure to assess smart access control solutions thoroughly. So, any company that uses fingerprint biometrics to verify its workers must ensure that any biometric information it stores centrally on the main server. Smart access control is appropriately protected to prevent endangering its users.
ID card access control systems
ID card access points to make sure that if one fails finger, the other way usually takes over. ID card access control systems can be added to one or more doors in a building at the corporation's discretion. Whether or not your building has numerous doors, you could want to or need to secure each and every one of them. The security of biometrics must continuously be improved.
How Has The Access Control Management System Influenced The Post-Pandemic World?
At least a portion of the access control management system which makes up almost 20% of the staff, continued to work remotely after the pandemic. The UAE companies are now considering a hybrid in-office experience that would be very different from anything that has come before.
According to statistics on global office usage, the use of collaborative spaces increased by 50% in the last year, with areas being modified for employees of all types and sizes. Due to the access control management system, security quickly evolved throughout the pandemic, from being seen as a resource for risk reduction to playing a far more significant role in enterprises.

Access control system: How does it work?

Would you want to receive up to 3 free quotes from Dubai access control system vendors who can meet your company's needs? That's what we offer here at ABM Innovative. As for the query, how does the access control system work? You simply need to check the installation company's credibility in the market, number of clientele, after-sale support practices, price compatibility, and hardware compatibility with future expansions.